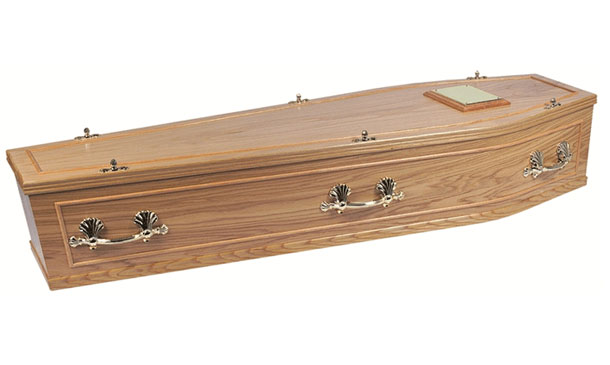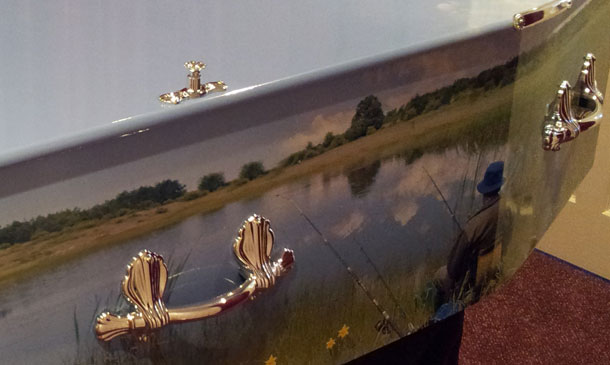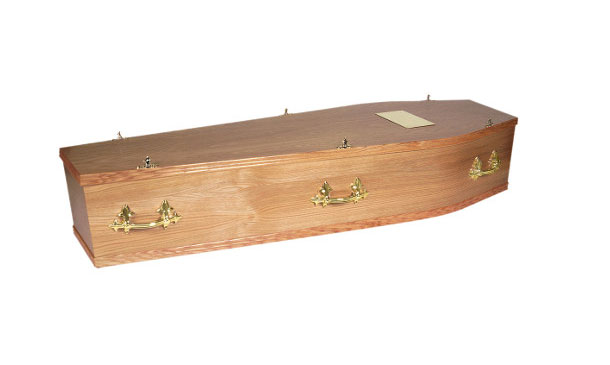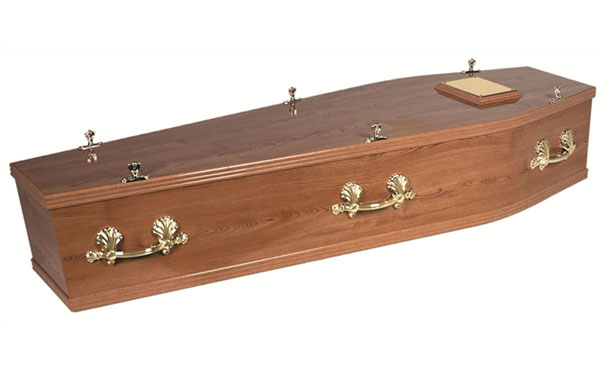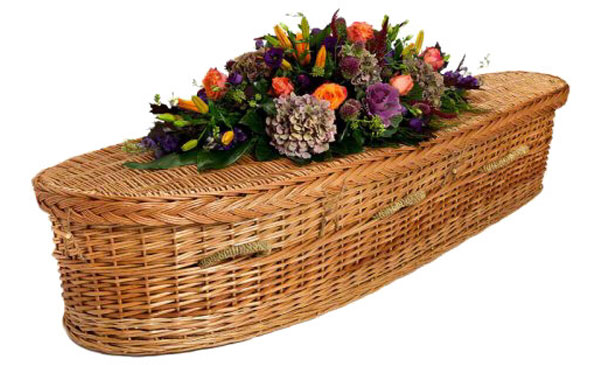 Everything from a traditional coffin to wicker or cardboard coffins
Allwood Funeral Directors can supply coffins made of bamboo, wool, wicker, cardboard, willow or recycled materials are now becoming increasingly popular.
A recent trend is the decoration of Cardboard coffins with flowers, birds, sport memorabilia, flags or photographs of loved ones, some come plain so that you can add your own artwork to them. You may wish to place special mementos inside the coffin, all these items are fine whilst at the chapel of rest and for burial funeral. If you've chosen a cremation, some items, due to crematorium emission legislation may have to be removed before the cremation and returned to you.
Allwood Funeral Directors can offer a very wide range of coffins, caskets and Cremation Urns which are of the finest quality and style available.
Of course, Allwood Funeral Directors are here to discuss all these details with you when arranging your funeral, we're happy to make all Funeral Flower arrangements on your behalf, whatever your wishes.